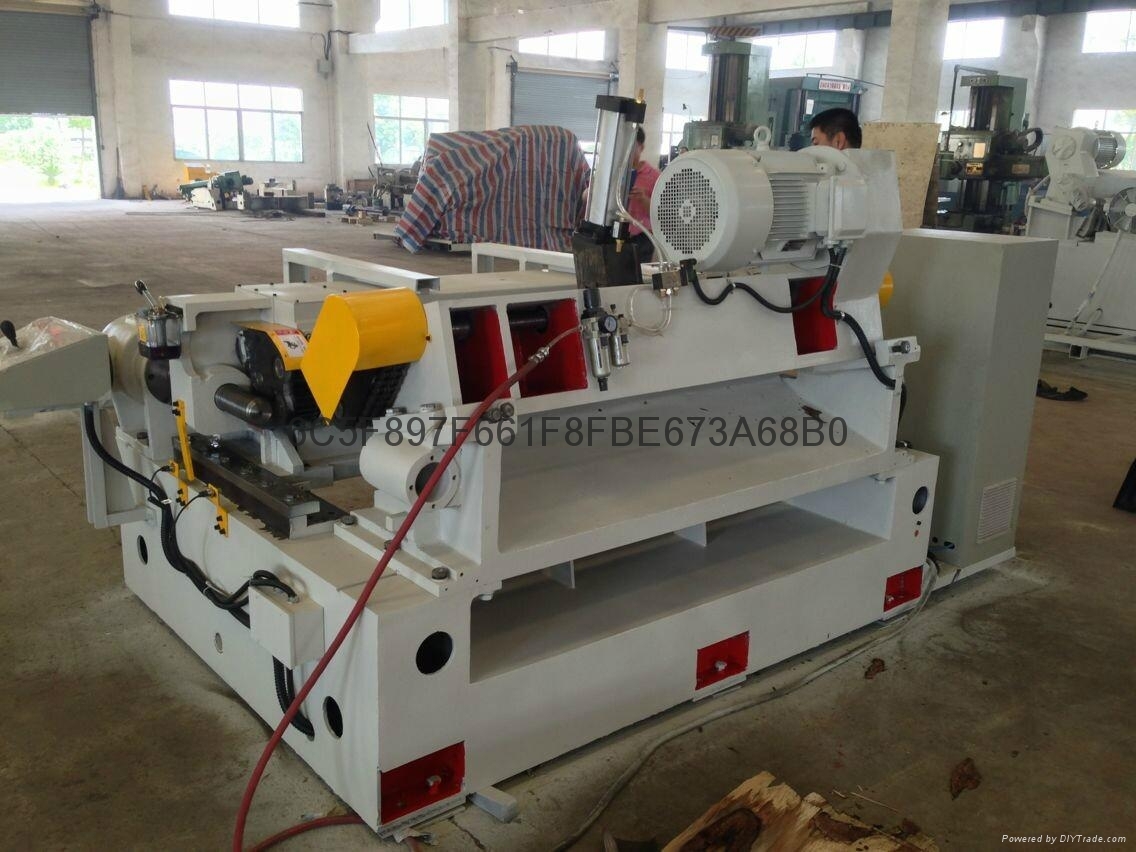 Jiangxi Xingda Machine Co., Ltd., professionally engaged in wood processing machinery, is a specialized manufacturer
integrating design, development, production and sale. Since the company has been founded ,With the concern and support
from all walks of life and extensive users, all employees of our company have developed high-tech and high-performance
products that are suitable for the market after sufficiently absorbing and applying advanced technology of the world
famous enterprises, depending on their precise scientism and creative efforts in technology.
Main Products of the Company:
1. BXQS18 series (3、4、6、8、10、12feet)numerical control Spindleless Veneer Lathe;
2. BXQS20 series (4、6、8feet)Spindle/Spindleless Compound Veneer Lathe;
3. BQ11 and BQ13 series (4、6、8、10、12feet)Spindle Veneer Lathe;
4. BQ12 series (4、6、8、10、12feet)Hydraulic Single-spindle Veneer Lathe;
5. 2M69 series (16、23、30)Knife Grinder; 6. BJ series (13、21、27)Synchronous Plate Cutter;
7. BP series (13、21、27)Peeling and Rounding Lathe;
8. BY series of Hot-press;
9. Complete set of block board equipment

As we orient honesty, consider quality first and service considerately, our reputation is roared, and our products are
sold not only all over China, but also in many countries and regions of Southeast Asia and Africa.
As the main equipment for producing plywood, it can cut the veneer being peeled into new ones with different scale
lengths synchronously.
As the main equipment for producing plywood, it is mainly used for peeling and rounding.